Hunt 'n Sneak - Multiplayer Game Released on Steam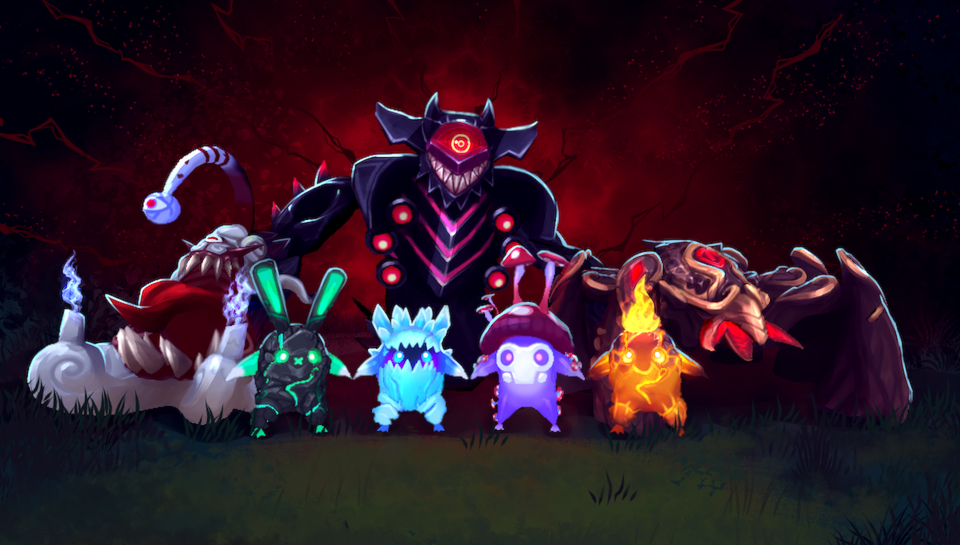 I held numerous roles within the Hunt 'n Sneak project. In addition to my key role, as the sole programmer, I also ran: production management, marketing (online and exhibitions), funding applications, and much more.
This project started at the end of 2016 and was released in April 2019. Support for the game, including updates, will continue for the foreseeable future.
About the game:
Hunt 'n Sneak is a manic online and local multiplayer game for 2-4 players. Think hide and seek with a twist – where only the hunter is visible, and the map is shrouded in darkness. As a hiding Pixie you emit a light to reveal yourself and your surroundings, but beware… you never know who is watching!
Light is both friend and foe:
Light is both friend and foe in Hunt 'n Sneak – a manic party game set in a world where mystical creatures dwell. Threatened by the fearsome Gobblers, the Pixies' struggle for survival has begun. Will you use your wit to sneak past the Gobblers, or use your cunning to hunt the elusive Pixies?
Players controlling the Pixies must use spatial memory to navigate the maps; all the while anticipating the enemies moves to avoid the clutches of the Gobbler! Fortunately, Pixies are able to emit a Ping, which briefly reveals them by illuminating their surroundings. But be careful, you never know who might be watching, and a Gobbler may soon be hot on your trail! Players controlling the Gobbler must hunt down the Pixies, capturing them all to successfully absorb their power.
Thrilling chases will soon have you sitting on the edge of your seat. Questions will fill the gap between friends. Where am I? Is the Gobbler nearby? Am I safe? Am I walking continually into a wall? Am I even alive??
Features:
Online and local multiplayer supporting 2 to 4 players.
Beautifully handcrafted maps to play on, such as the Glittering Caverns, Amethyst Forest, Citadel of Shadows and more!
Game modes:
Ping – Pixies must survive long enough so that the Gobbler exhausts its power.
Stockpile – Gather up all the Moon Drop essence before the Gobbler has a chance to pounce!
Cursed – The Gobbler curse is passed from Pixie-to-Pixie. Spend the least amount of time under its evil influence to win!
Each character possesses a unique ability, these include: wormhole teleportation, autonomous familiars, disguise and many more.
Play with whatever is comfortable; controller or keyboard.
Achievements:
Awarded PAX Rising grant from Creative Victoria – October 2017
Exhibited at PAX Australia – October 2017
Acquired Games Release funding from Film Victoria – August 2018
Awarded PAX Rising grant from Creative Victoria – October 2018
Exhibited at PAX Australia – October 2018
Exhibited at PAX East – March 2019
Released on Steam in – April 2019
---
Up Next:
"Alone" - Major Production at AIE